Bromsgrove And Redditch
Rail User Partnership
Our Aims
BARRUP has been an active member of the Worcestershire Community Rail Partnership since its inception in November 2019. The Partnership's website explains its aims post-lockdown.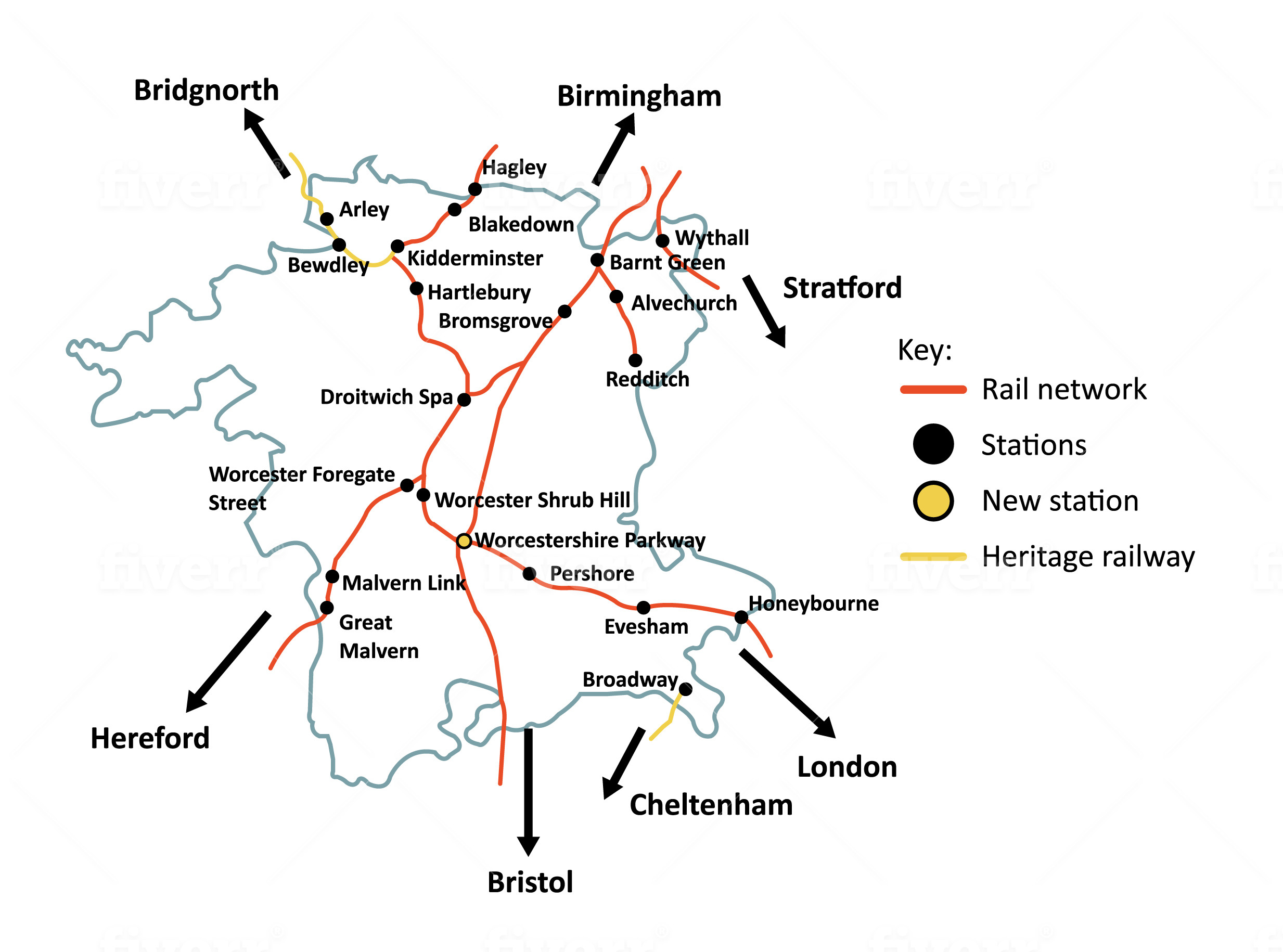 Click the map for a larger version.
BARRUP's current aims are two fold.
a half-hourly service on the Birmingham - Bromsgrove - Droitwich - Worcester - Malvern - Hereford route, with all trains calling at Barnt Green. This would provide an interchange for passengers from Alvechurch and Redditch to travel on this route. Cross City Line travellers could change at Bromsgrove to and from these trains.
better access to the Interchange at Worcestershire Parkway. If all the Cross Country Trains which stop there stopped also at Bromsgrove, passengers from North East Worcestershire could travel to and from South Wales and the Southwest, and have easy access to the services between Hereford, Oxford, Reading and Paddington.
Click our 'Running Man' logo for the homepage